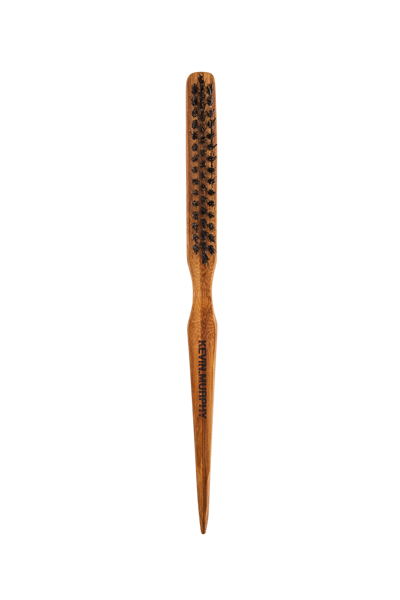 PRODUCT SPECIFICATIONS:
Hairbrush length: 23.3cm
Hairbrush curvature arc: 235mm
Made of ionic boar bristles, with a bamboo handle from sustainable resources.

KEVIN.MURPHY DETAILING.BRUSH is a versatile styling brush, designed to create texture, volume and height. Made from 100% natural, sustainable bamboo, this eco-friendly brush is waterproof and lightweight to eliminate and and wrist fatigue.

Wild boar and reinforced ionic bristles help to support the natural oils throughout the hair and ensure the hair structure is not damaged.
Use for back combing, refining details and control of flyaway hair. For best results use on dry hair.