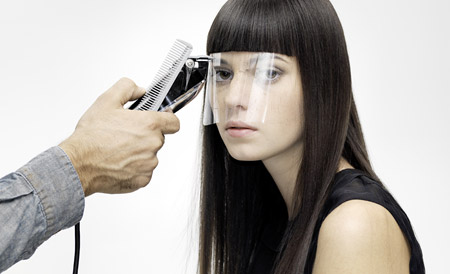 PRODUCT SPECIFICATIONS:
Package contains 50 pcs.

UNIQUE FACE PROTECTION –
FOR EVERY HAIRCUT
AND AS STANDARD AS THE
HAIRDRESSING CAPE
Irritating hair clippings drop from the crown and fringe area onto a customer's face, particularly in the case of short haircuts. But no less uncomfortable is hairspray and wind from the hairdryer during styling. With Facepro the hairdresser can offer customers and models a totally new type of well-being service.
Facepro consists of a soft, transparent film – either as 100% organic biodegradable materials or a PET film.
Both the organic/PET film and skin adhesives used are dermatologically and cosmetically tested for optimum skin compatibility.