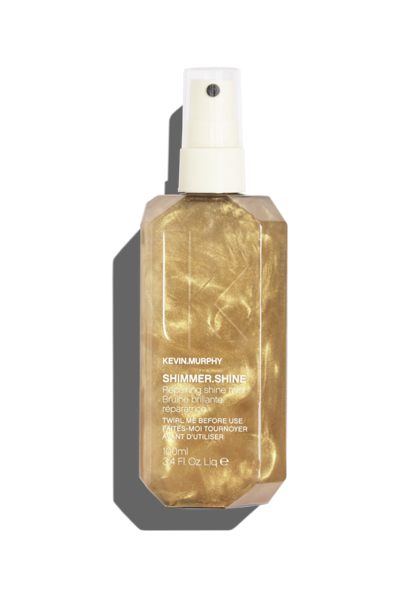 BENEFITS:

Infused with a nourishing blend of Australian Fruit Extracts
Adds instant, radiant shine and a sublime scent
Helps counteract dull, flat colour – even on dark tones
Nourishing and moisturising
Suitable for all hair types
Sulphate, paraben and cruelty-free
INGREDIENTS:
A carefully selected blend of 6 highly beneficial Australian Fruit Extracts (Desert Lime, Australian Round Lime, Illawara Plum, Australian Finger Lime, Burdekin Plum and Kakadu Plum) were chosen for their resilience to harsh climate conditions, and their hydrophilic properties. Together they deliver, shine, strength and lustre.
Adansonia Digitata (Baobab) Seed Oil, a 'Superfood' from Africa packed with nutritional goodness, helps repair damaged hair, increases hair strength, and moisturises dry hair to create greater manageability and all-over softness.
Packed with an abundance of antioxidant and vitamin goodness, Bamboo Extract is also a rich source of mineral nourishment, and a key ingredient to help protect the integrity of hair health.
A native plant from the island of Corsica, Helichrysum Italicum (Immortelle) Extract is renowned for its anti-ageing benefits. Alongside its beneficial soothing properties, it also helps to strengthen and repair the hair.
REPAIRING SHINE MIST
The mist that instantly adds shine to hair. SHIMMER.SHINE is a light finishing mist composed of flakes that provide highlights and shine to all hair types. This product is composed of a blend of Australian citrus and Kakadu plum extracts with highly beneficial hydrophilic properties as well as baobab seed oil with excellent nutritional value that helps to repair, strengthen and moisturize dry and damaged hair



100ml-30,80€ / 308€-liter