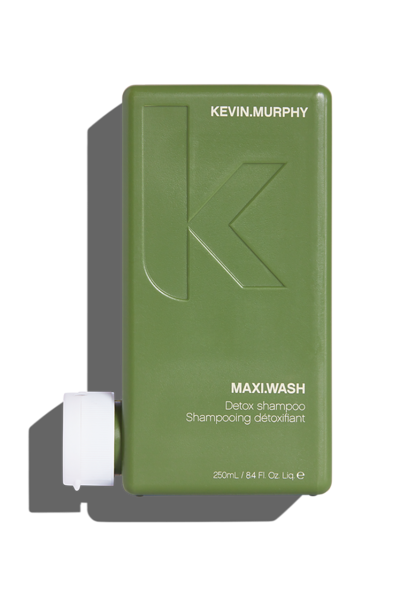 BENEFITS:
Gently yet effectively removes unwanted product and mineral buildup
Detoxifies and stimulates sluggish scalps
Prepares the hair to receive essential nutrients
An ideal pre-colour treatment shampoo
Sulphate, paraben and cruelty-free
INGREDIENTS:
Hamamelis Virginiana (Witch Hazel) Bark/Leaf/Twig Extract to assist in detoxifying the hair and scalp. It also helps tighten the cuticle, add radiance and restore balance so that hair looks and feels soothed and softened.
Melaleuca Alternifolia (Tea Tree) Oil is one of Australia's most widely used essential oils.
Organic antioxidant-rich Thymus Vulgaris (Thyme) Extract helps to improve colour retention. Long used in alternative medicine, Thymus Vugaris is known to have highly beneficial antioxidant benefits.
Organic Rosmarinus Officinalis (Rosemary) Leaf Extract helps to protect the hair and preserve hair colour with its abundant antioxidant properties.
Organic Citrus Grandis (Grapefruit) Extract contains high levels of Vitamins C and E.
DETOX SHAMPOO
A neutralizing shampoo that contains AHAs (fruit acids) that break down fatty acids, resulting in a clean scalp. Balancing essential oils penetrate the scalp and brighten hair color and cleanse oily or flaky scalp. The shampoo contains cleansing agents that remove residues of unwanted products and chemicals accumulated in the hair. The product also contains natural antiseptics that neutralize the hair and scalp. Alleviates skin conditions and accelerates healing.
40ml-6,60€ / 165€-liter
250ml-28,60€ / 114,40€-liter